Interracial Passions
Interracial Singles (Online Or Recently Online)

Description:
Black male looking to meet new friends and see if we can develop into somet...



xxxdovexxx
Australian Capital Territory, Australia

Description:
FRIENDS FRIENDS




Description:
I am cool, honest and faithful person. I am cool, honest, faithful and seri...




Description:
cross the bridge well I have a open mind. I wanted to know other people ins...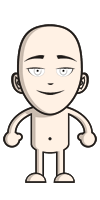 kaleton
City and Borough of Liverpool, United Kingdom

Description:
Relationship HIV



Click to open Quick Search
Click to open Quick Search